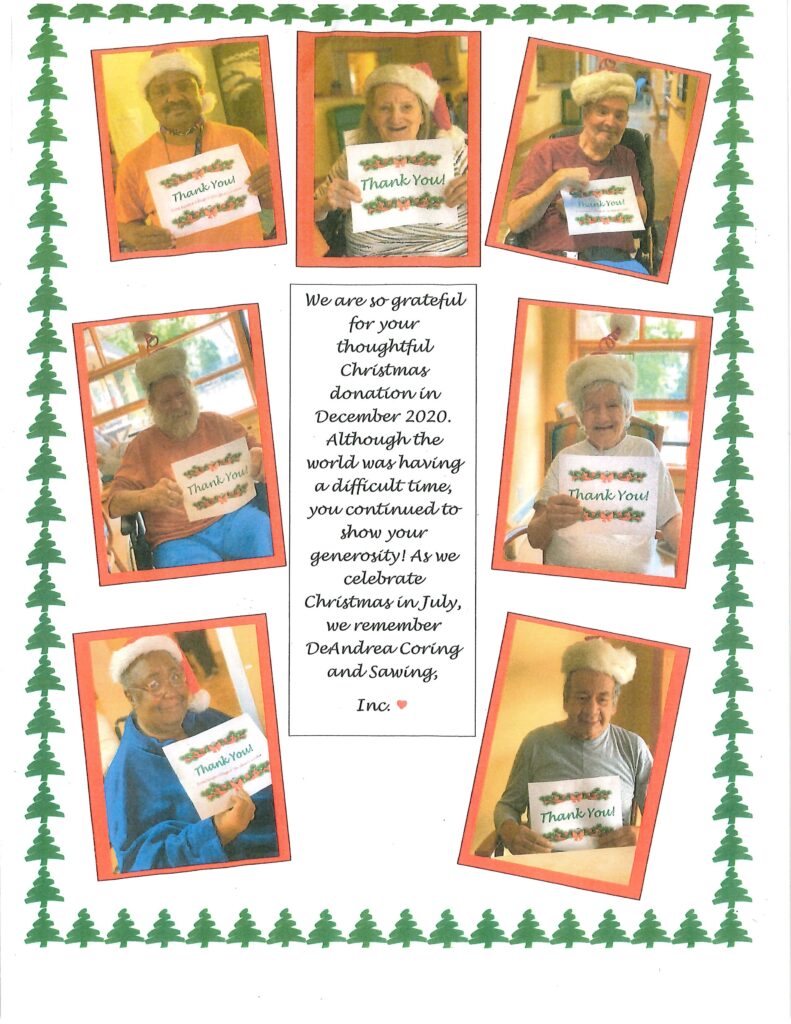 Juniper Village, The Spearly Center is celebrating and honoring our Assistant Director of Wellness Keith Nugent, his wife Rachel, and her employer DeAndrea Coring and Sawing. In addition to providing wellness services and a friendly smile to our Spearly residents, Keith is a true Rock Star guy! Along with his wife Rachel and DeAndrea Coring and Sawing, Rachel's employer, heard The Spearly Center residents needed help getting presents this holiday season. DeAndrea Coring and Sawing donated $2,000 toward the residents' holiday gift project.
The Spearly residents' holiday gift giving has been a tremendous success for many years as a result of our work with amazing sponsors such as DRCOG, Felix Navidad, and many others. It truly takes a village to make this wonderful event a success.
Unfortunately, this year due to COVID, many of these agencies will not be able to participate. Spearly Administrator, Sue Pappas and the team have been brainstorming and researching alternate ways to continue the program, which provides each Spearly resident with gifts from their holiday wish lists. When hearing of this dilemma, DeAndrea Coring and Sawing stepped up and donated a check for that effort. Thank you so much for saving the day! Your selfless kindness means the world to every single one of us and is an example to be followed, especially during these times of uncertainty.