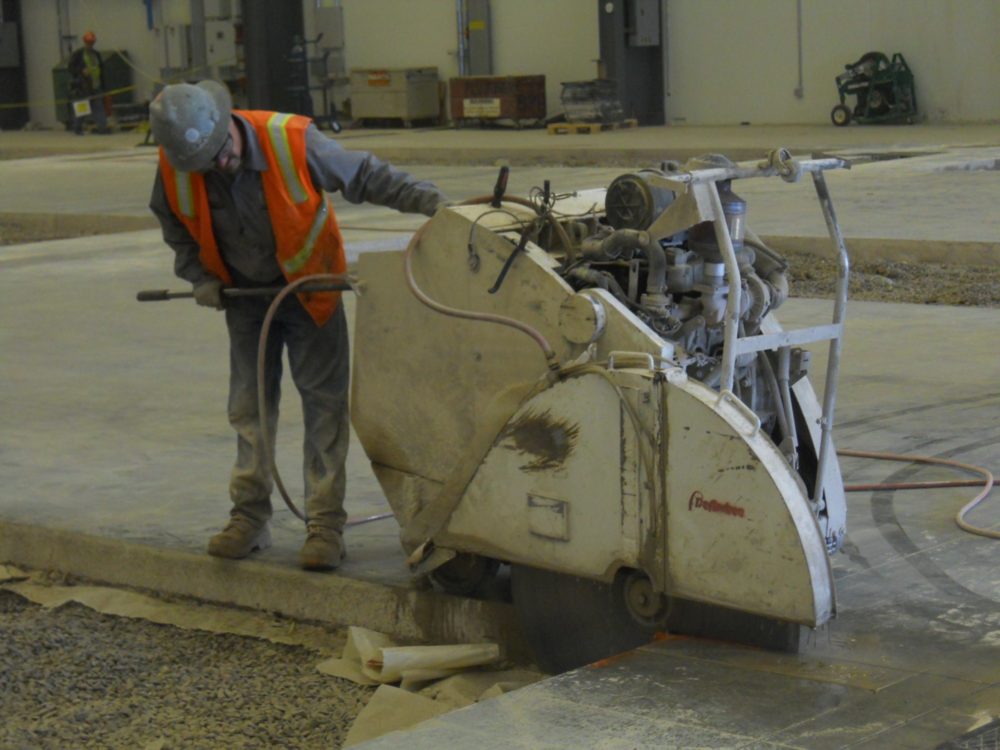 We provide all types of concrete sawing services, including slab sawing or otherwise known as floor sawing. We continually invest in the best equipment and technicians to quickly and cost-effectively handle any project. DeAndrea provides concrete sawing for massive projects like airport construction and highways and as small as bathroom remodeling in restaurants or hospitals. With this type of experience, we can certainly take care of any project you may have, including small jobs.

We routinely perform slab sawing for:
Roadways for new services such as water, sewer and gas
Floors for plumbing and electrical trenches
Roofs for new vent openings or skylights
Basements
Sidewalks
Bridge decks
Suspended slabs
Call us today to if you have questions or would like to receive an estimate.